NYCOMCO is your source for
Two-Way Radios for warehousing in the Hudson Valley
MOTOROLA QUARTERLY PROMOTIONS & OFFERS
CHECK OUT OUR CURRENT PROMOS
As your warehouse business expands and grows, so does your need for effective communication that spans your large workplace. With the help of Motorola team communications systems and warehouse two-way radios, your team's capabilities can easily match your the Hudson Valley business's growth.
Motorola MOTOTRBO™ Radios
Motorola's digital technology goes beyond radio communications. MOTOTRBO radios expand your team's reach beyond the limits of analog radio networks, eliminating the temptation to use cell phones, which are unsafe to communicate within the majority of warehousing operations.
Advantages of Two-Way warehouse radios:
Seamless scalability to grow with your business
Clarity of speech and reduced background noise
Extensive coverage for communication across regions
Durable, tough design
Excellent battery life
According to a case study that depicts The Kearney Companies' adoption of Motorola MOTOTRBO warehouse radios, efficiency was achieved through constant communication within the team. Increase productivity and safety in your the Hudson Valley business with the help of warehouse two-way radios. Everything is considered in the design of Motorola MOTOTRBO™ radios, from Bluetooth® functionality to interoperability with other agencies. Safety and responsiveness are of the utmost importance in the utility sector, which is why Motorola offers intrinsically safe radio models to safeguard personnel working with hazardous materials. Motorola intrinsically safe radios and accessories used by utility personnel in the Hudson Valley are certified as a system, ensuring that industry safety and performance requirements are strictly upheld. Discover your two-way radio options for your the Hudson Valley utility operation by
speaking with our experienced team
at NYCOMCO.
Motorola MOTOTRBO Systems
Shipment fulfillment and delivery requires coordination and communication in order to be carried out efficiently. Motorola MOTOTRBO Systems' flexible communication solutions include two-way radios, data applications, and accessories to help your team surpass productivity standards.
Advantages of Motorola MOTOTRBO Systems include:
Data applications to track orders and workflow
Battery management and over-the-air programming
Privacy options and remote disable for ultimate security and peace of mind
Dispatch and fleet management applications keep you and your customers in the loop
The connectivity that Motorola warehouse radios and digital systems bring allows you to gain valuable insights throughout your team's workflow to maximize on opportunities and identify ways to improve. The end result of Motorola's team communication software is a productive team and a satisfied customer.
Connect every member of your workforce, from the boardroom to the warehouse, with Motorola team communication software, including WAVE™ OnCloud. The WAVE nationwide network and the cloud-based app allow smartphone users and push-to-talk (PTT) devices to work together seamlessly. WAVE OnCloud allows the use of existing employee devices and smartphones for easy adoption and cost-effectiveness. In addition to simple integration with existing phones, the WAVE OnCloud software subscription-based service allows your business to never pay for more than what you need, scaling team communications to the exact needs of your workforce. Integrating WAVE OnCloud with your MOTOTRBO system allows your team to work without location limitations. While the software takes advantage of broadband coverage and the exclusive WAVE network, location services are at your disposal to communicate job status and coordinate meeting places with ease. With voice, text, and multimedia sharing, information can be communicated in the most efficient way possible, all in real-time. The PTT capabilities of the WAVE network allows reliable, fast, and secure exchange of information without hesitation, right at the push of a button. Synchronize the way your team exchanges information and watch your productivity grow. Learn more about how you can integrate Motorola MOTOTRBO Radios, Motorola MOTOTRBO Systems, and Motorola Team Communications into your the Hudson Valley by
requesting a quote today
!
Discover how all of these features make the Motorola MOTOTRBO Systems the leading choice for communications solutions in the the Hudson Valley Warehousing industry. Request a Quote or Contact Us for a free communications assessment to find out more.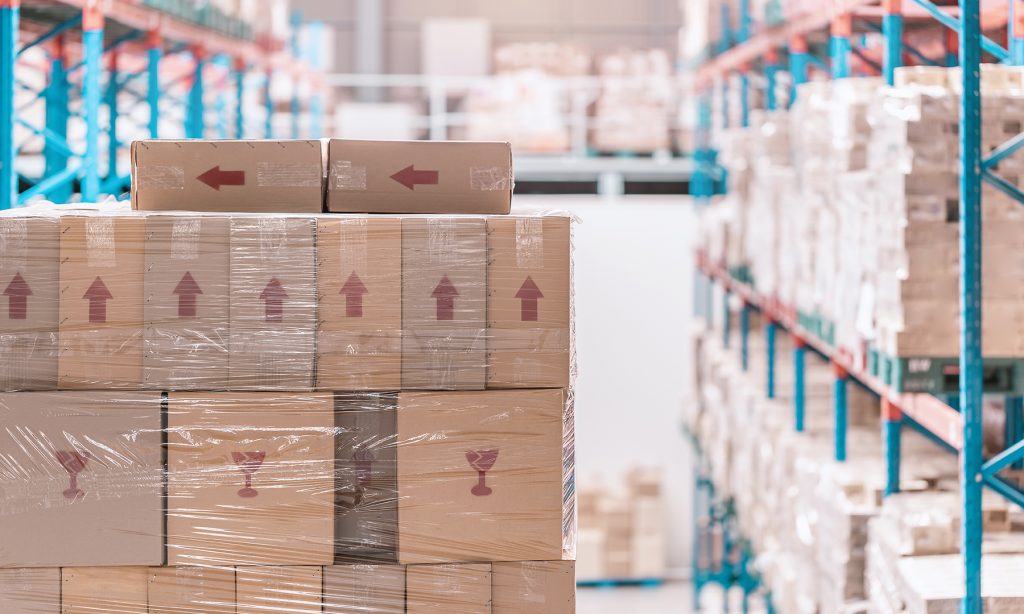 Communications Built For Warehousing
We can build you a solid communications solution that will stand up to even the most demanding situations.