NYCOMCO is your source for
Repeaters and Microwave Technologies in the Hudson Valley
MOTOROLA QUARTERLY PROMOTIONS & OFFERS
CHECK OUT OUR CURRENT PROMOS
Is your workforce lacking the necessary tools needed for seamless communication in today's fast and complex world? We understand your need to have the best technology available for your workers, and we'll show you a variety of products that are advanced, easy to operate, and within your budget. Contact us today
, so we can help you improve your business, system, and network.

Cambium Networks Products
Over the years, the technologies of Cambium Networks have taken a leading role in this growth. Our Point-to-Point (PTP) and Point-to-Multipoint (PMP) solutions offer the bandwidth, the flexibility, the ease of installation, the intuitive operation and the cost effectiveness that make high-speed access accessible to virtually everyone on the planet.
As Cambium Networks, it's our intention to quickly expand this technology leadership. At the heart of our technology differentiation are our industry leading Orthogon PTP and Canopy PMP technologies.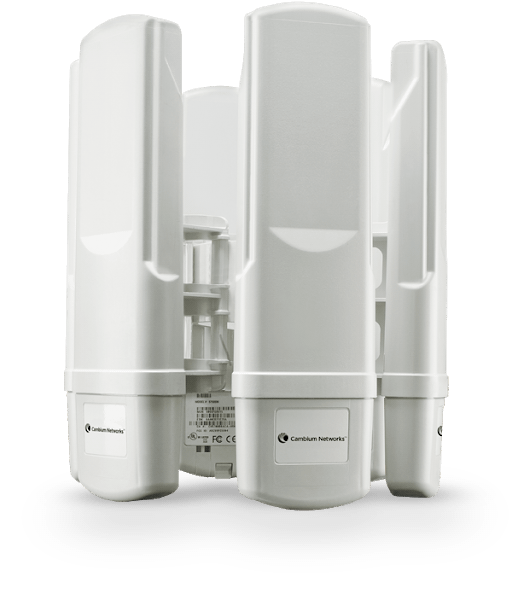 We will leverage our Orthogon technologies such as Orthogonal Frequency Division Multiplexing (OFDM), MIMO with Space Time Coding and intelligent Dynamic Frequency Selection (iDFS). In the PMP space, we will build on Canopy technologies including GPS Synchronization for mitigation of self-interference and the MAC layer for maximizing data integrity.
With our heritage and expertise in both wireless and IP technologies, we're uniquely positioned to drive a new era of technological growth in the communications industry. Our vision is to provide solutions with the interoperability and performance that allow our wireless solutions to work transparently in the network. Cambium solutions deliver exceptional efficiency and cost-effectiveness, consistently exceeding our customers' requirements and expectations.
What we won't do is create technology for its own sake; our focus is always on developing technology and solutions that work both hard and smart for our partners and customers. As we bring innovative and intelligent new products and solutions to market, we are dedicated to designing technology that will be a perfect fit for the markets and applications for which they're intended.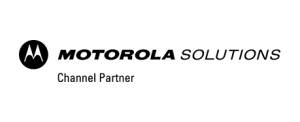 The Motorola WAVE™ two-way radio TLK 100 combines the broad coverage of a nationwide cellular network with the ease of radio communication. Increased connections, efficiency, and productivity within your business are achievable with the Motorola TLK 100, without the need for expanding complex infrastructure.
The sleek design, full battery life, and crystal clear audio will help your employees communicate better in their rugged environment. User-friendly two-way radios will enable them to achieve optimal performance, without the distractions associated with smartphones. Equip your team with the tools they need to achieve the bottom line your business deserves, keep your customers satisfied, and promptly handle emergencies.
Managing all of your radio systems, applications, and broadband networks becomes fast and easy with Motorola WAVE OnCloud. You can eliminate communication barriers between the traditional office space and industrial areas by easily connecting your MOTOTRBO™ system and smartphones to a single network.
Since private devices rarely utilize the same cellular network, depending on smartphones for communication can hinder your operations if the carrier is unreliable. WAVE OnCloud gives you control over your business network so that you can better manage your suite of communication devices and give your fleet the best resources for critical connectivity.
WAVE OnCloud plans vary based on your choice of applications and devices. Contact our professionals to help with setting up your plans for the Motorola WAVE App in the Hudson Valley.
Using the Cell Phone PTT App in the Hudson Valley can help you instantly connect to your team with the push of a button. Push-to-talk (PTT) isn't just for two-way radios anymore. It also includes smartphones, tablets, and other devices that you already use.
With Motorola WAVE OnCloud, we can connect all of your devices and expand your network. Your employees will have additional capabilities to streamline communication, and you can easily manage your cash flow with this simple subscription service.
Contact us today, and we will answer any questions you might have about the advantages of TLK 100 and WAVE solutions. Our team will learn about your current systems, determine what applications fit within your budget, and help you improve your communications network.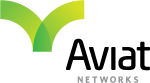 IP/MPLS-based wireless transport solutions integrate routing capability into microwave and millimeter wave devices. With integrated IP/MPLS solutions from Aviat Networks, operators can save costs, improve network performance, simply operations, and enable new services.

Microwave Networks is a trusted global provider of microwave radio communication systems, advanced networking and cyber security solutions.
For over 50 years, Microwave Networks which is based in Stafford, Texas has built and delivered cutting edge mission critical microwave communications products and services for public safety, government, utilities, and industrial customers.

Build a multi-purpose microwave network. Traditional microwave networks are under pressure to support the growing adoption of packet-based applications and services. Voice demand is shifting to data demand as mobile subscribers surf the Internet, download apps and consume mobile video. Enterprise services are evolving to IP and must support higher-bandwidth applications. To respond, you need cost-effective and reliable solutions that maximize radio link performance, support advanced packet networking and simplify operations.
Ease your transition to 5G and the telco cloud with our Wavence microwave range. As part of our 5G Anyhaul portfolio, the Wavence based Microwave Anyhaul solution supports backhaul and fronthaul evolution with ultra-broadband transceivers that provide multi-gigabit capacity, low-latency transport, and high output power. It lets you use carrier SDN to build a programmable microwave transport network with the agility to address fast-changing requirements.
Would you like to start a project with us?
Get in touch to find out how NYCOMCO can help you.